WebEDIFACT®
Set displayed form fields in WebEDIFACT
---
For better clarity, the visibility of certain form fields can be set as needed. You can configure different fields for each document type.
Here's how to set the fields for Partners and Reference Documents to be displayed at line item level for Despatch Advice:
Go to the page MASTER DATA
Click on Configure Displayed Document Fields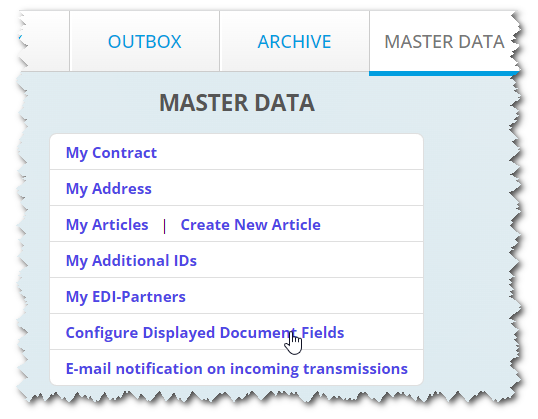 Click on Line Items in the row with Despatch Advice.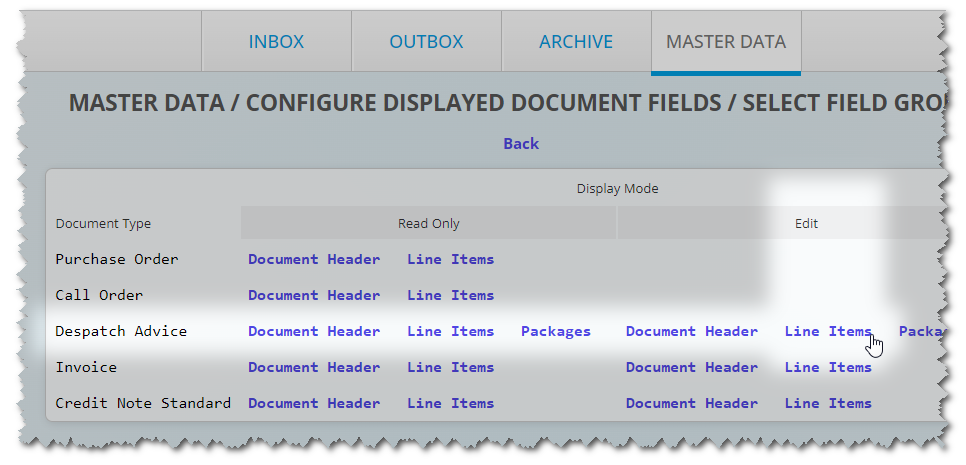 On the next page you will see 2 lists side by side. The list on the left shows all hidden fields. The list on the right, on the other hand, shows the visible/displayed fields. Select Reference Documents from the left list and click the 'Right arrow' button. This way the field Reference Documents is moved to the right list.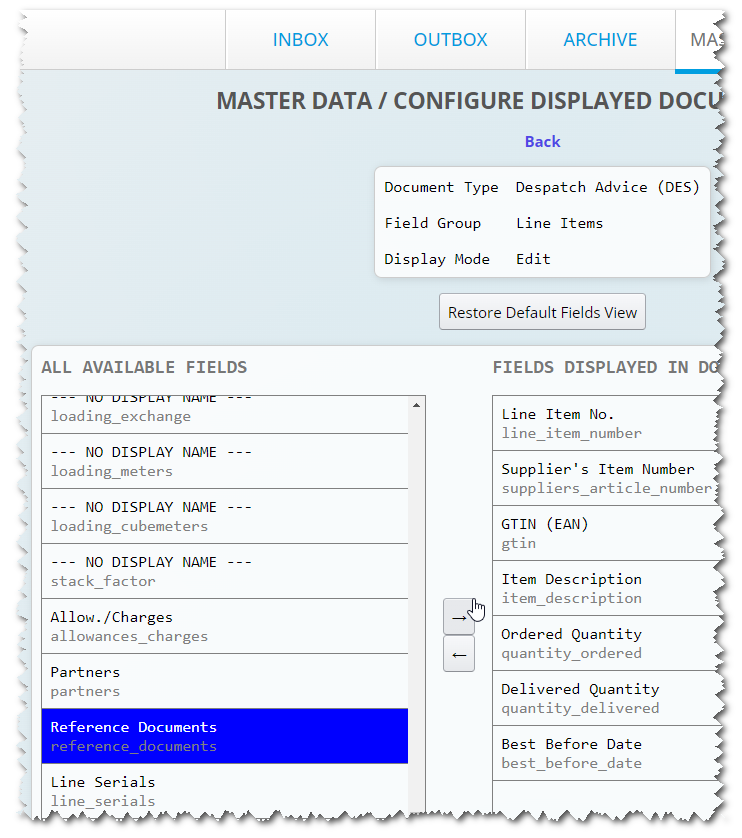 Now move Partners from left to right.
Finally, click Save.
If you now open any Despach Advice in the OUTBOX, you can add new partners or reference documents for each line item and then edit them.

---